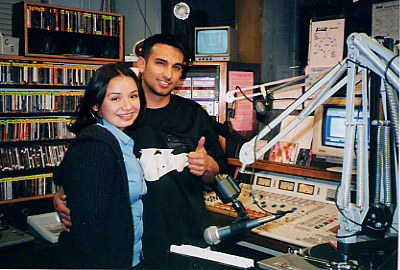 Rosalinda (Give Me All Your Love) swinging by KSJS to say Hi before her show at Club Wild (Feb,23rd, 2001)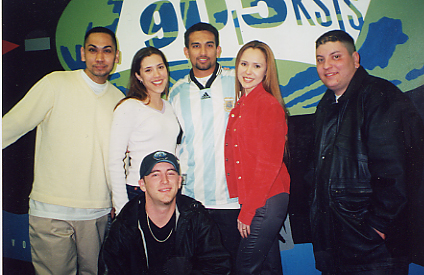 Randy / Nicale / Lenny / Me / Julissa ( I Must Go On) / Mikatronik
Visiting My On My Birthday (Mar,3rd,2001).
YOU CAN CATCH THIS EVER FRIDAY NITE!!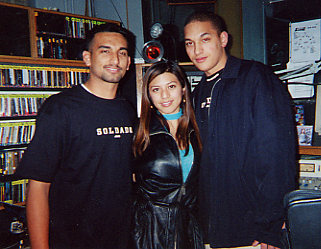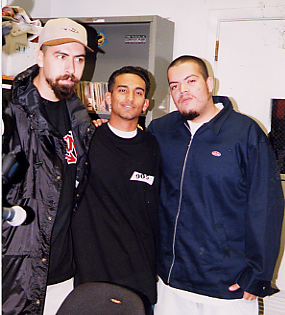 (ON THE LEFT) The very beautiful Sharyn Maceren, Formerly known as The S-Factor (Hard To Get) as my guest at KSJS. Also my friend Lex of Freestyle3000.com had dropped by that night.
(ON THE RIGHT)
Fermin IV / Me / El Pato. Better known as Control Machete at KSJS before they blow up back in 1998