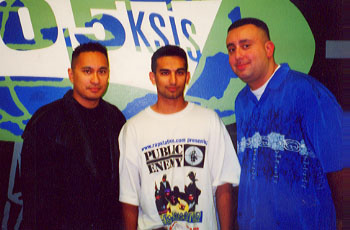 (Sam / Me / Willie)
Here Slammin' Sam brings Willie Valentin to KSJS, in Willie's first visit to the Bay Area!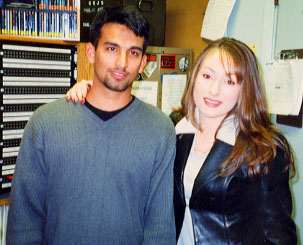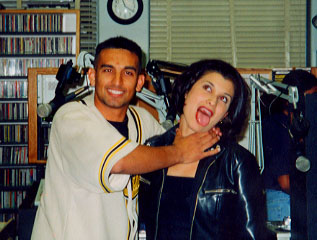 Here on the left is Alexis (Feel My Love) making her stop to KSJS!! This pretty Bay Area Freestyle artist was promting her Album "The Rythem"!
BAY AREA FREESTYLE LOVE!!!


Isabel (My Love) Is in the picture to the right. She is a hella fun girl!! Also one of the best new skool voices to hit Freestyle in a long time. This is a picture before she got signed. Today you can find her song on a compilation called
"DMA FREESTYLE FAVA vol.3"