No.1 UN ANO DE EXITOS : is a joint Album Between Wea Latina & Sony Latin. This project features both of the label's greatest Hits of the year 2000. Artist like Alejandro Sanz, Shakira, Ricky Martin. Sonby Four, and many others.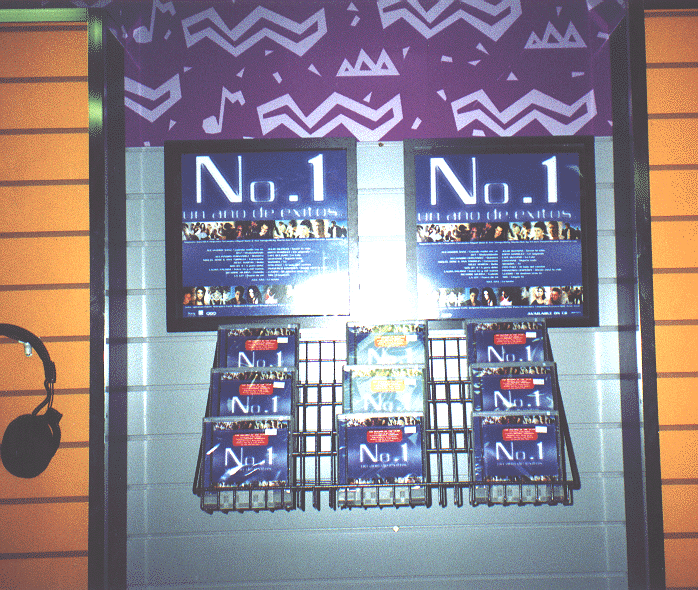 Visiblity is one of the most important things in making album sales. There a few displays that I Made in Bay Area retail stores. Both left & right pictures are from Wherehouse Music stores.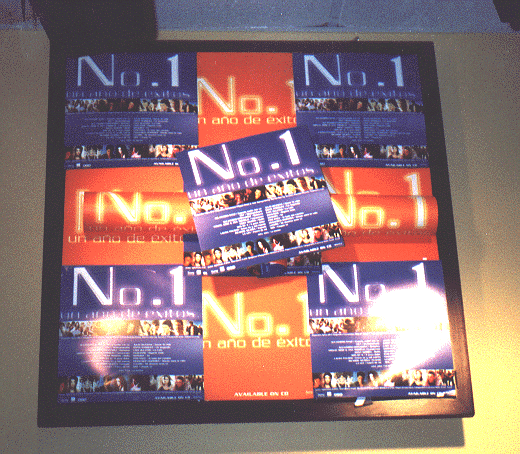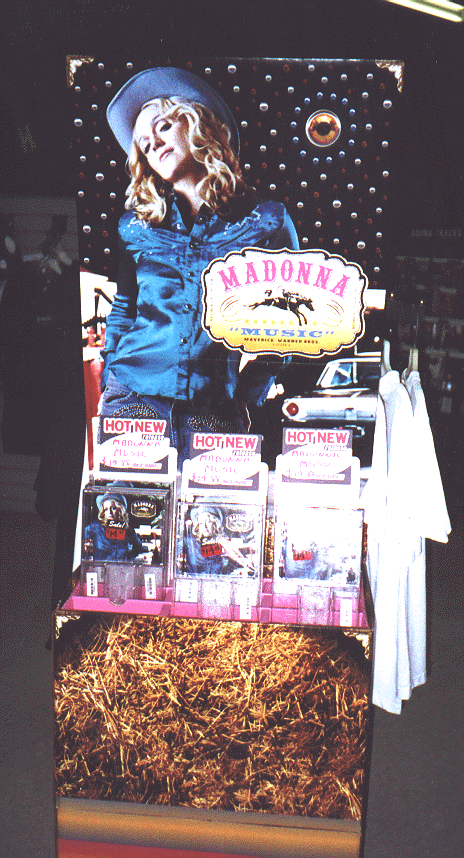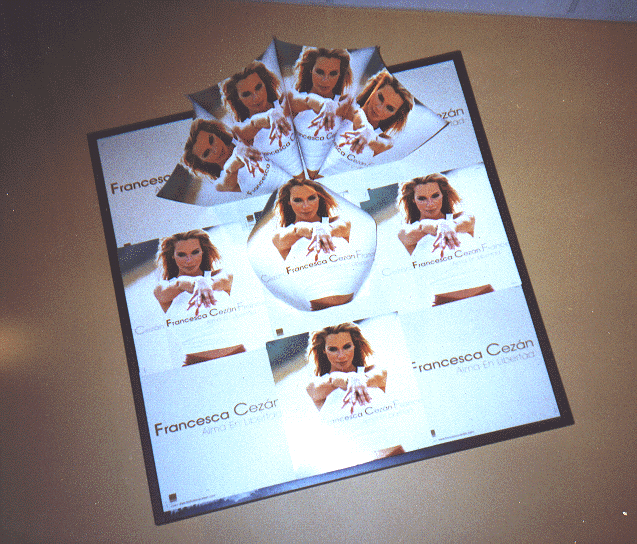 (ON LEFT) Here is a Madonna floor peice setting in the middle of a record store. This is used a lot by the major recording labels. This type of visblity bring attention to the album.






Visiblity plays an even more important roll in developing artist. On The above left is a dissplay of a new Latin Spanish Pop Rock artist, Francesca Cezan.