Latino Hip-Hop artist are among the most UNDER RATED rappers of today; but In fact I believe that Latin rappers can stand as some of the MOST talented rap artist today. Here are some of the album's art work of a few Rappers & and groups to help you find them easier. These are the titles that I believe to has some of the tightest production, and complex rhyme style.

Many of you might already know about Control Machete, The group from outta Monterey, Nuevo Leon, Mexico was made up of two rappers and one dj. Fermin IV, El Pato, and Dj Toy. Produced by Jason Roberts and Antonio Herenadez. Both albums are off the hook, and out did there English competitors of the time.

Under, are other artist and titles that are out standing Hip-Hop albums! Only if everyone could understand Spanish, everyone would run to get them!!

ALSO BE SURE TO CLICK ON THE ALBUM COVERS FOR LINKS!!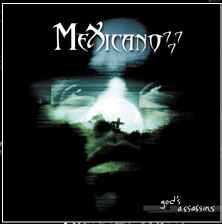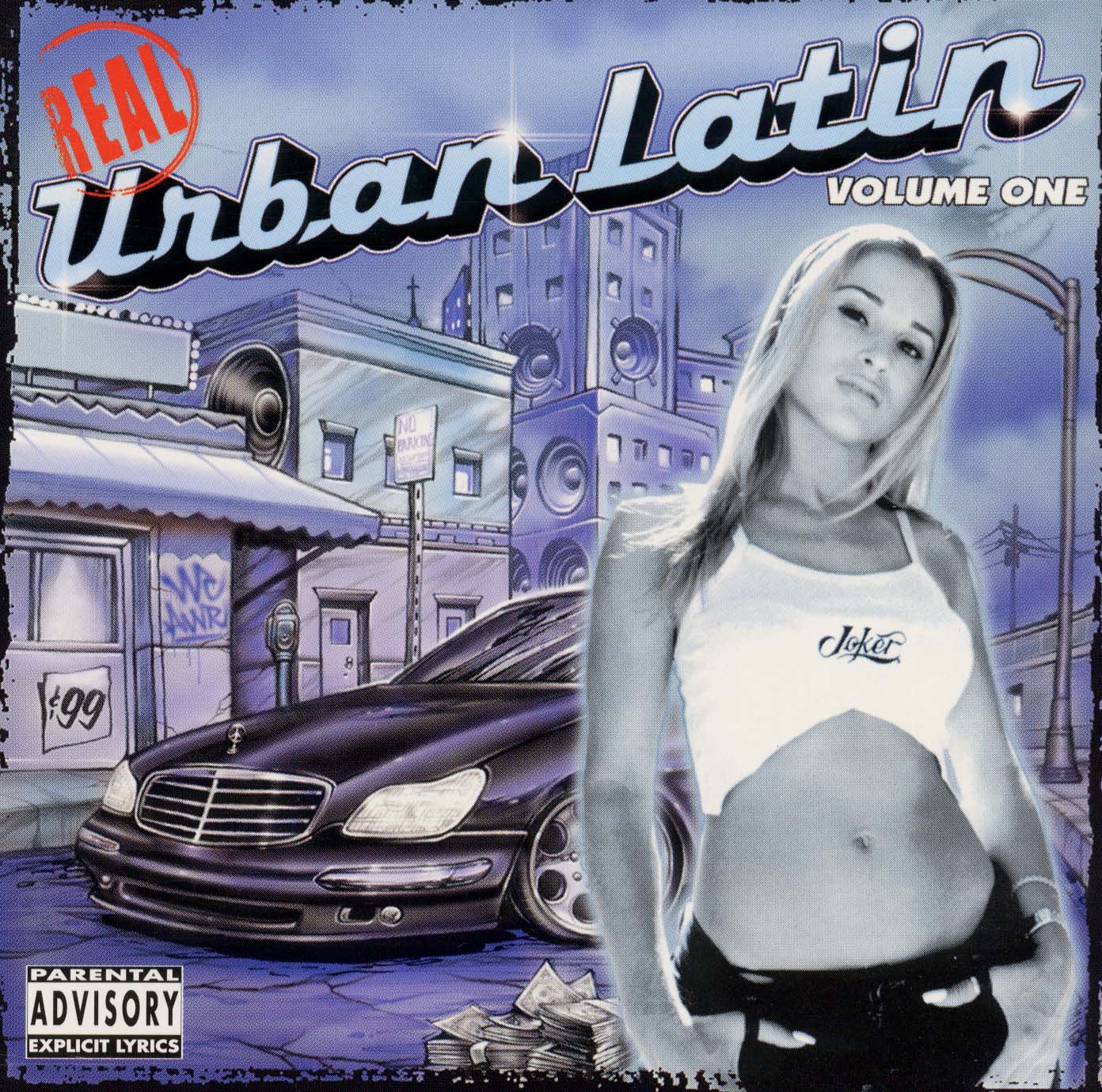 REAL URBAN LATIN / A Hip-Hop Comp featuring NEW Music by Latin Artist Like Delinquent Habits with "Lifes Plays", The Funkdoobiest with a new jam called "4-1Nite", Two New Joints from The Psycho Realm, one in Spanish called "El Surtidor", the other from the up & coming album A War Story, Book II called "Art Of Execution", plus music From Mellow Man Ace, Mexicano 777, Street Platoon, Tony Montana, and many More!!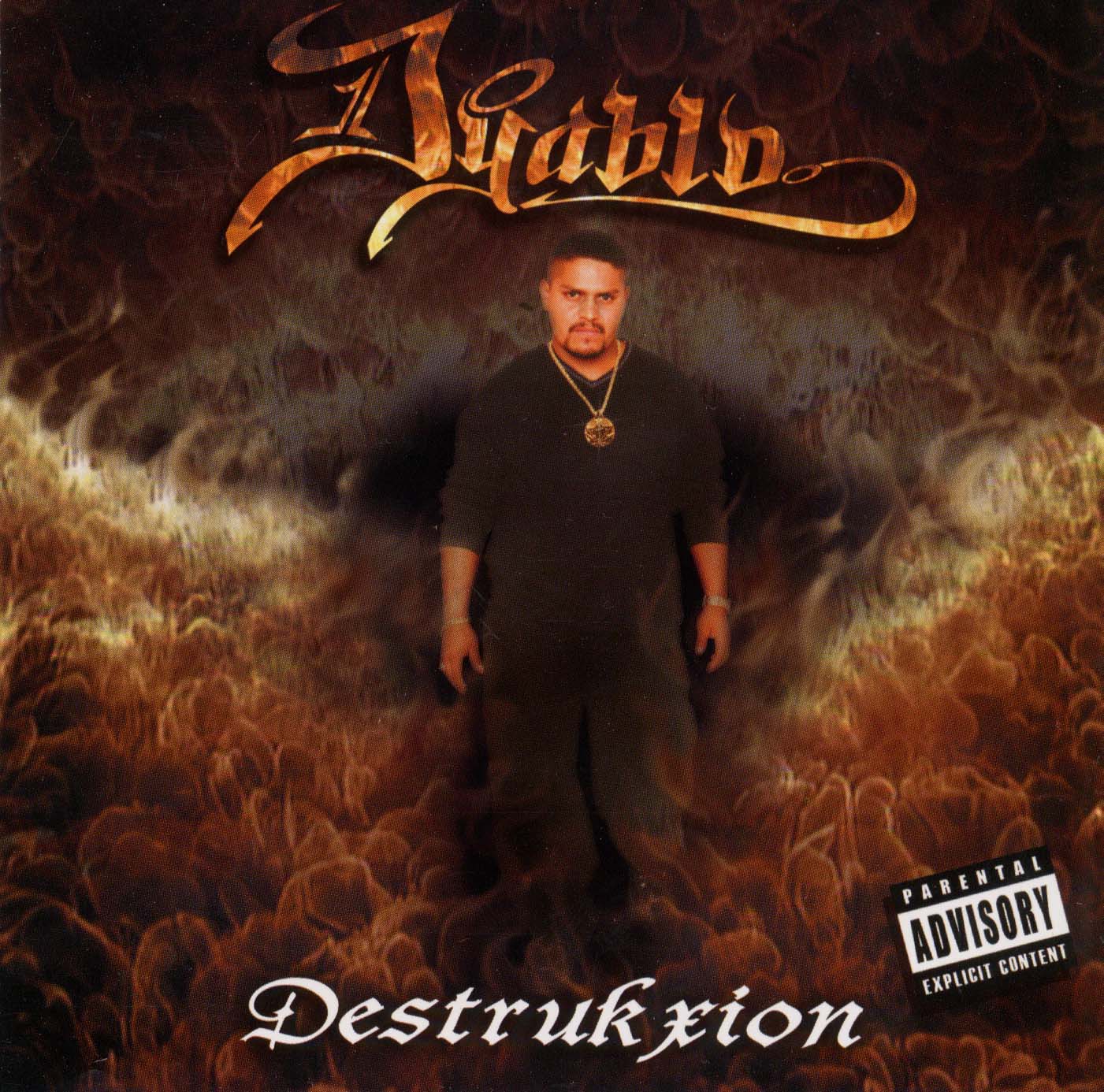 DYABLO / Born In Mexico D.F. , now linin' in San Diego Califas. If People think that Control Machete as a Cypress Hill sounding style, then I would have to say that Dyablo sounds like a Eminem in Spanish. The album Features guest Rappers from The San Diego Area, for the most part the Guest M.C.'sRap in English.(Spanish / Spanglish)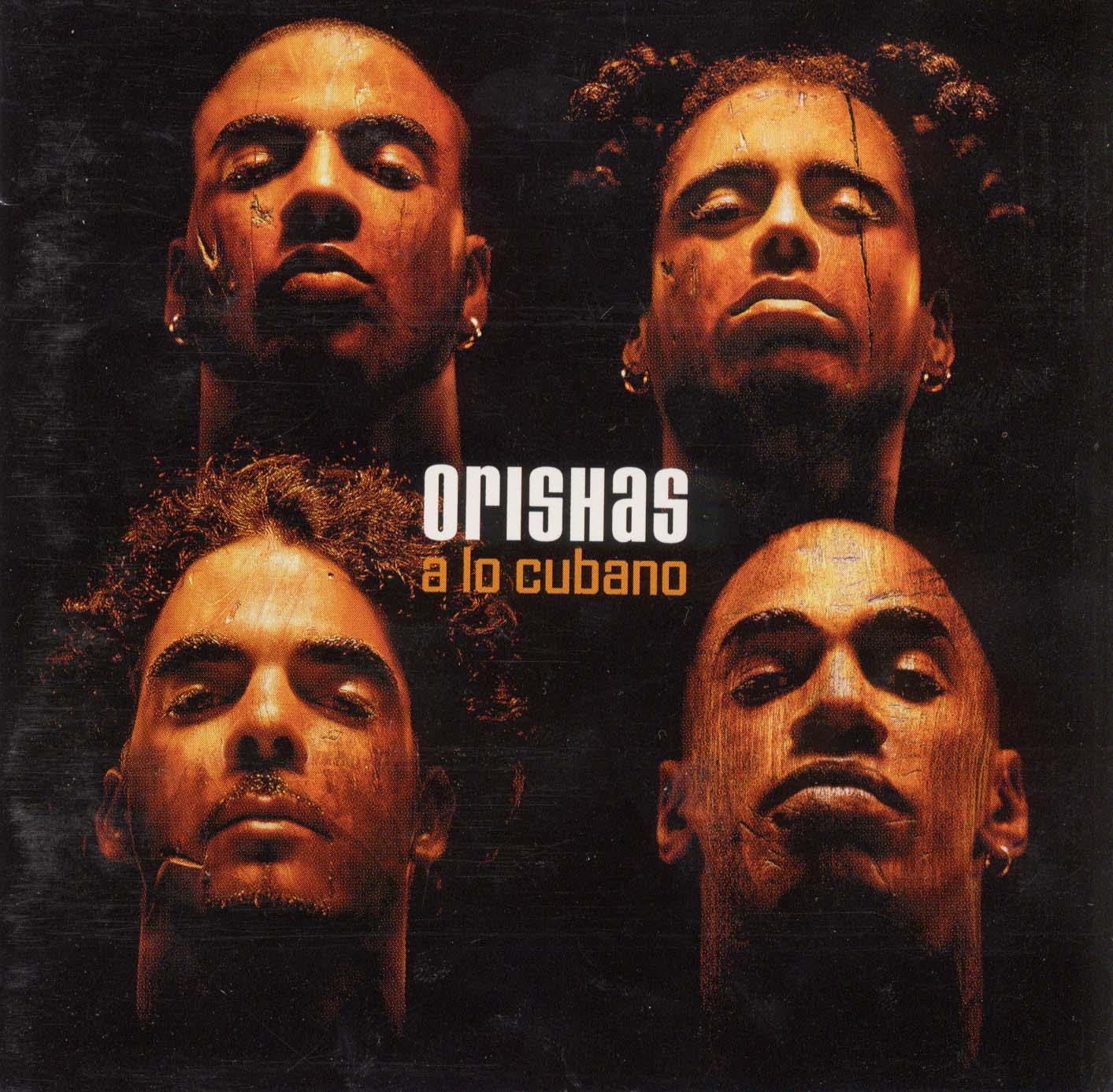 ORISHAS / Born in Cuba, they grow up in The Streets of France. Orishas Bring a Whole New Sound, and Refreshment To Hip-Hop Music. Without a Doubt it has to be one of The Best Hip-Hop albums that I've heard in a Long Time. (Spanish)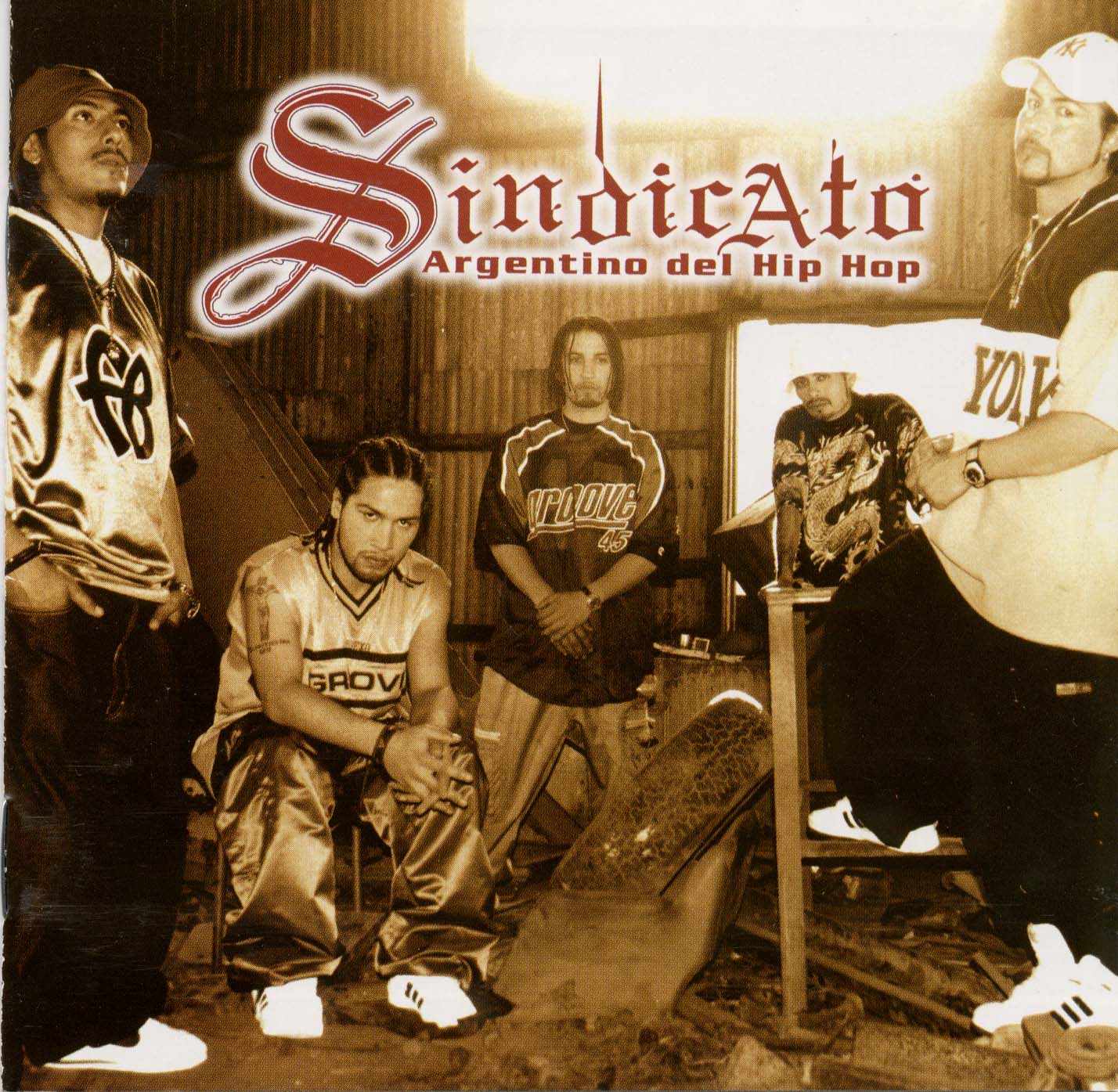 SINDICATO ARGENTINO DEL HIP-HOP / From Argentina, This is The groups 2nd Full album. They are one of the biggest Hip-Hop Groups from outta Argentina. The Production style well sound East Coast, West Coast, and in some of the Tracks Old Skool. (Spanish)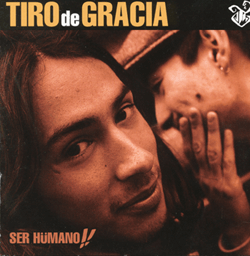 TIRO DE GRACIA / From Chile. If your a Control Machete fan, this album is for you. (Spanish)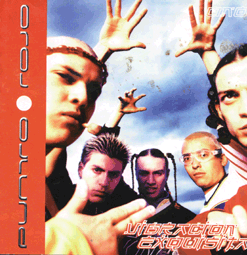 PUNTO ROJO / From Mexico, Real Hip-Hop, featuring a song with Delinquent Habits. This is a most have record. (Spanish)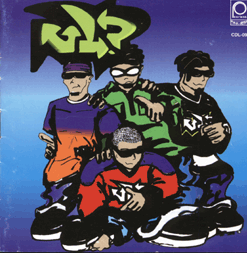 V.L.P / From Mexico, Viva La Paz's first album has the old skool Hip-Hop sound to it. This record features a song with Calo. (Spanish)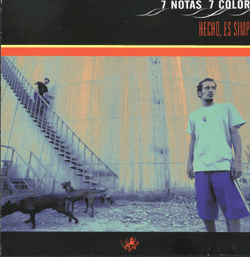 7 NOTAS,7 COLORES / From Spain, East Coast underground musical production style. (Spanish)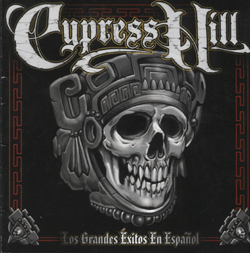 CYPRESS HILL / This is an album of there greatest hits in Spanish. This album also features a track with Control Machete.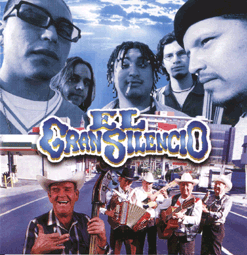 EL GRAN SILENCIO / From Mexico. Real Hip-Hop, these guys take traditional norteno music and find a way to mix with Hip-Hop. This album is Off the hook! (Spanish)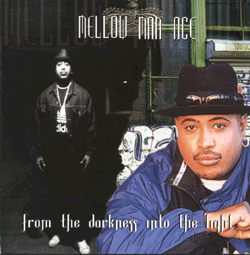 MELLOW MAN ACE / This is the return of the First Latino Hip-Hop artist to blow up on a national leavel with his classic "Mentirosa". Mellow is called the Godfather of Latino Hip-Hop. "From The Darkness into the Light" marks his return with songs freaturing Sen Dog, B Real, and some production my Dj Muggs, among others. (English / Spanish / Spanglish)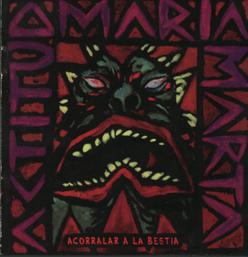 ACTITUD MARIA MARTA / From Argentina, two female rappers that just go off with the most aggressive rhymes in spanish yet. Maria & Marta is like teaming up Chuck,D from Public Enemy & Paris only all together on one album. This record features other Hip-Hop groups like Encontra Del Hombre, Control Machete, and members from Spanish Rock band A.N.I.M.A.L. (Spanish)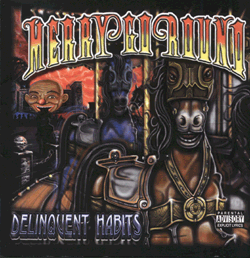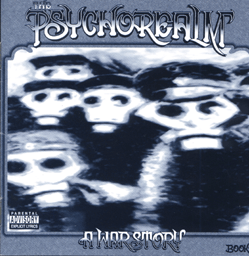 (LEFT)
THE PSYCHO REALM / From East L.A. The 2nd full album from the group, Part of the Soul Assassin Family. Group members Big Duke, Sick Jacken, and B Real bring us a potitical Cypress Hill with The Psycho Realm. (English)

(RIGHT)
DELINQUENT HABITS / From L.A.
This is there 3rd album from
group, and I must say that this is there best one yet Featuring Sick Jacken of The Psycho Realm, and a Latin singer named Machelle, who does a solo Spanish song that should catch the ears of all the Old Skool Freestyle fans. (English)


Info On More Artist COMING SOON!